Customer Reviews
Write a Review
Ask a Question
11/07/2023
Charles M.

United States
Great
Great products Fast and sturdy
10/02/2023
Jeffery T.

United States
100%
These glasses excell and are in unmatched by quality and dependability . Gatorz stand behind their glasses
02/14/2023
Eric C.

United States
Excellent
The quality is better than I expected and they are much more comfortable than other brands, especially when wearing for any length of time. Awesome, will purchase again.
10/06/2022
Jeremy D.

United States
Great product.
Love the kit. Only issue is one of the rubber pieces on the fod strap separated from the cord when I was wearing it
08/01/2022
James H.

United States
Great glasses
I purchased two pair of Gators, one for shooting and one for driving. Both have excellent clarity and fit. The frame is strong but does not pinch. The nose piece is fully adjustable and very comfy. I would recommend these to anyone.
07/23/2022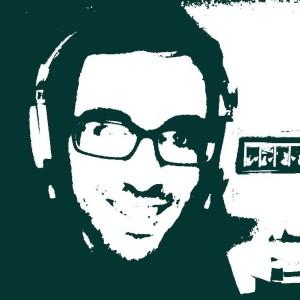 MG
Michael G.

United States
Great addition to the Magnum
My employer requires a 'spoggle' attachment on our safety glasses. This adapter allows me to be in compliance with my favorite safety glasses. It also does a fantastic job at keeping debris out of my eyes while mowing and operating string trimmers.
01/15/2022
Grey K.

United States
No
I didn't get it to fit on my sunglasses
12/24/2021
john a.

United States
Great for dust and sand
Super easy to install, remive and clean. Make a massive difference on anounted position on a vehicle. Worth every penny
10/24/2021
Scott H.

United States
This kit should be included with all glasses
The foam padding worked like I expected , cleaner works well and the hard case is great for keeping glasses protected when I'm not wearing them. I think this kit should come with all glasses at no additional cost. I would like to have the inserts for my wrapters. Maybe sometime in the future???
08/03/2021
Jeffery C.

United States
Awesome!
Fast shipping, outstanding product!
06/28/2021
Norman L.

Hong Kong
Missing items for my order ... disappointing
I made my purchase late May, package arrived with missing 2 Quick Sight Boost kits. Your CS was kind to place warranty order for me, it took weeks to receive it today. But, I was disappointed again as light microfiber cloth was NOT included. It seems that your team is not focused when packing shipment constantly.
05/25/2021
Stephen H.

United States
great experience
great !!!! looking forward to purchasing my next pair.
05/22/2021
Henry G.

United States
Gatorz are Great!
After finding out that US Navy SEALs wear Gatorz and that Gatorz supports the US SEAL Foundation I got a pair of the Made in the USA polarized virtually shatterproof sunglasses with and Quick Sight Boost Kit. They are very light and strong. The optics are perfect!
05/13/2021
Robert M.

United States
You guys didn't send me my wraptor wind things
05/02/2021
Stacy L.

United States
Quick Sight Boost Kit
Great addition to your eyewear kit!
04/20/2021
Brandon H.

United States
Sweet glasses
Great set of glasses. Quickly ordered and shipped. Due to me being overseas, I was really shocked at how quickly they did arrive, and am super happy with the over all expierence!