Customer Reviews
Write a Review
Ask a Question
07/23/2022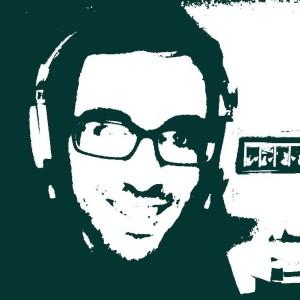 MG
Michael G.
Great addition to the Magnum
My employer requires a 'spoggle' attachment on our safety glasses. This adapter allows me to be in compliance with my favorite safety glasses. It also does a fantastic job at keeping debris out of my eyes while mowing and operating string trimmers.
01/15/2022
Grey K.

United States
No
I didn't get it to fit on my sunglasses
12/24/2021
john a.

United States
Great for dust and sand
Super easy to install, remive and clean. Make a massive difference on anounted position on a vehicle. Worth every penny
10/24/2021
Scott H.

United States
This kit should be included with all glasses
The foam padding worked like I expected , cleaner works well and the hard case is great for keeping glasses protected when I'm not wearing them. I think this kit should come with all glasses at no additional cost. I would like to have the inserts for my wrapters. Maybe sometime in the future???
08/03/2021
Jeffery C.

United States
Awesome!
Fast shipping, outstanding product!
06/28/2021
Norman L.

Hong Kong
Missing items for my order ... disappointing
I made my purchase late May, package arrived with missing 2 Quick Sight Boost kits. Your CS was kind to place warranty order for me, it took weeks to receive it today. But, I was disappointed again as light microfiber cloth was NOT included. It seems that your team is not focused when packing shipment constantly.
05/25/2021
Stephen H.

United States
great experience
great !!!! looking forward to purchasing my next pair.
05/22/2021
Henry G.

United States
Gatorz are Great!
After finding out that US Navy SEALs wear Gatorz and that Gatorz supports the US SEAL Foundation I got a pair of the Made in the USA polarized virtually shatterproof sunglasses with and Quick Sight Boost Kit. They are very light and strong. The optics are perfect!
05/13/2021
Robert M.

United States
You guys didn't send me my wraptor wind things
05/02/2021
Stacy L.

United States
Quick Sight Boost Kit
Great addition to your eyewear kit!
04/20/2021
Brandon H.

United States
Sweet glasses
Great set of glasses. Quickly ordered and shipped. Due to me being overseas, I was really shocked at how quickly they did arrive, and am super happy with the over all expierence!
02/23/2021
Salvatore S.

United States
Magnum Polarized
I use these glasses on my motorcycle. I highly recommend them, great product. They protect your eyes from the wind and dust.
02/19/2021
Chris W.

United States
Quick sight boost kit
Excellent addition to my sunglasses.
01/16/2021
Chris W.

United States
Quick sight boost kit
This kit is a great addition to a pair of the best glasses I have ever owned.
12/26/2020
Steve C.

United States
Excellent Kit
Wasn't sure that this would be worth the $s. But after using yesterday. Really like the entire kit. I've used the glasses seal and the cleaner. Good products and well made.
11/15/2020
charles m.

United States
Dry eyes no more
If you have gatorz magnum this are a must they go on easy and keep the dust out of your eyes great deal for the money